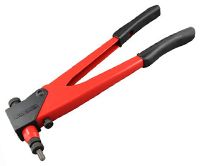 Rivet Nut Tooling - FAR KJ21 - M3-M8
in stock.
The FAR KJ21 Kit contains everything that you will need to set threaded inserts from M3 to M8 in steel and aluminium, and up to M6 in stainless.

The FAR KJ21 Hand Rivet Nut Tool is lightweight, strong and easy to use.